Increase Use of College Resources
Introduce relevant upper-division peer mentors that welcome incoming students and guide them to resources to help them thrive at your institution.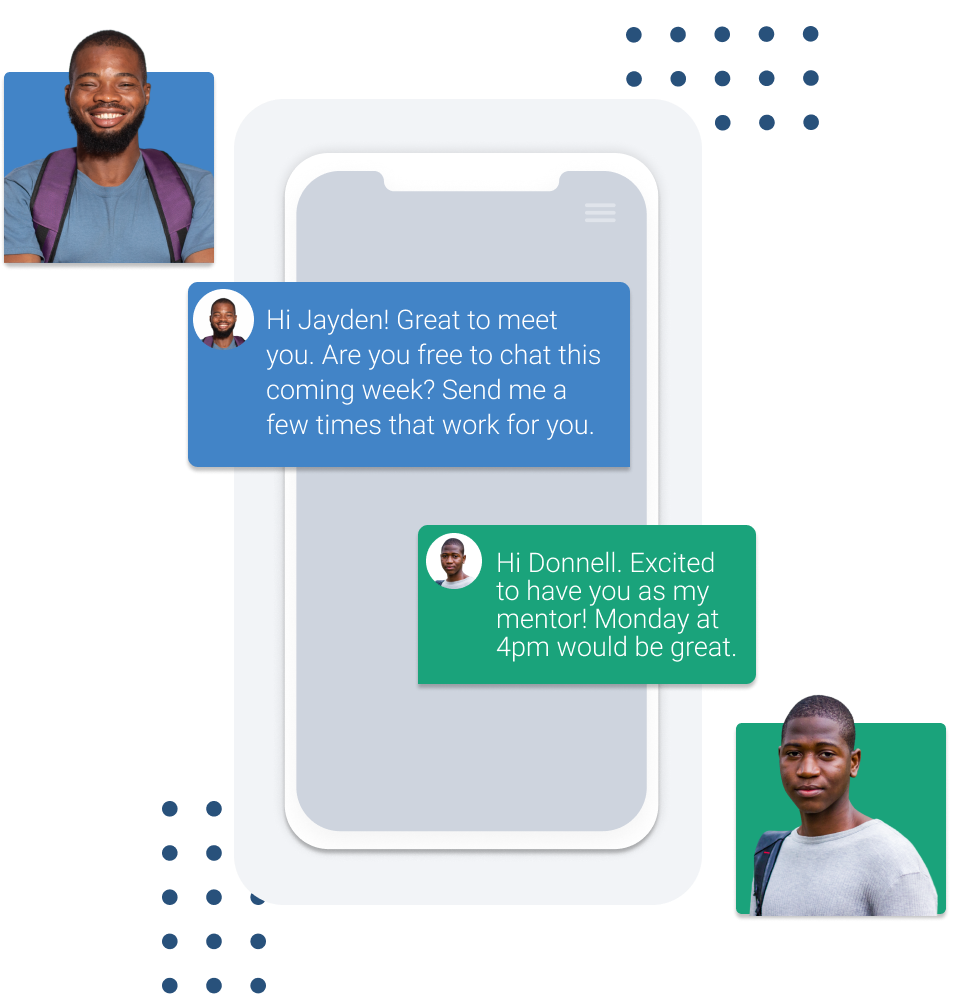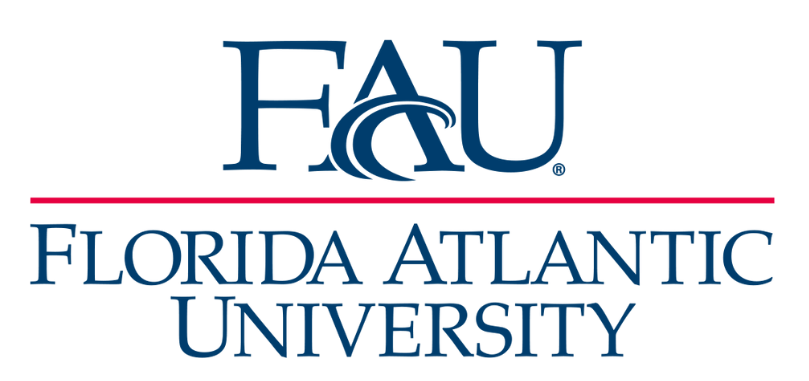 "Collaborating with Mentor Collective is the reason we were able to relaunch our First-Year Connections Mentoring Program for incoming students in their first year (1,400 mentor pairs). Our reach could not have been tripled without the support of Mentor Collective. This not only includes the amount of matches, but also the technology to track conversations between pairs and receive alerts (or flags) immediately when there are concerns from students."
Jordan DiPentima, M.Ed., Director, New Student Transitions & Family Engagement, Florida Atlantic University

"I decided to reach out to them [Mentor Collective] because they do all the work. I simply provide them with the information they need about our students and who we want to connect with, and they go to work and build the program. So I decided that it was more important for me rather than to say I did it myself to reach out to someone who knows how to do it and they know how to do it well."
Nina Lyon Bennett, Ph.D., Assistant Dean for Academics, School of Agriculture, Fisheries & Human Sciences, University of Arkansas at Pine Bluff
Scale Your First-Year Support Without Additional Staff Burden
Scale high-touch relationships with configurable mentorship technology and a dedicated services team to ensure all your students have the benefit of a relevant peer mentor to navigate the "hidden curriculum" of higher education.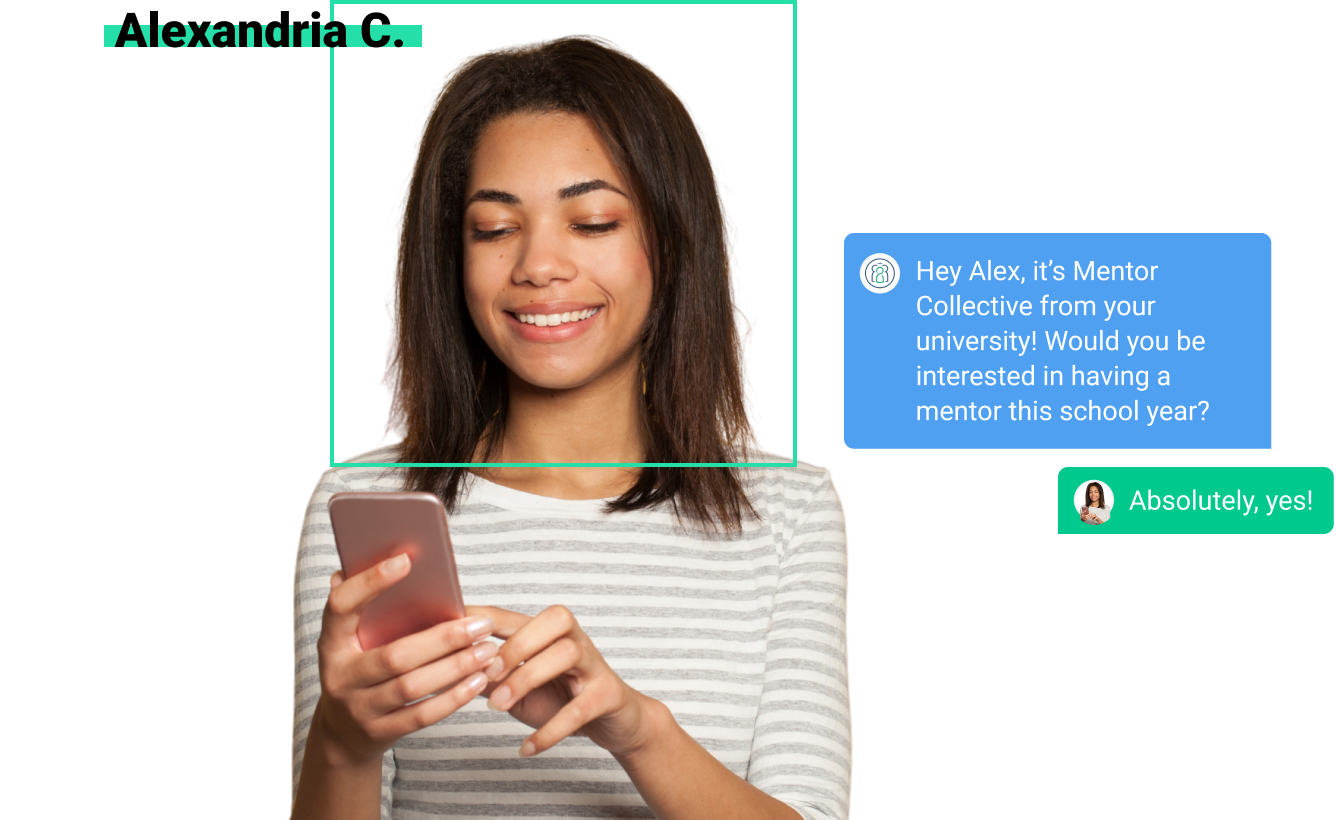 Supercharge Your Student Success Strategy
Track student needs and scale personalized support at critical moments in their first-year. The Mentor Collective team works with your institution to ensure mentorship solutions are tailored to your institution's goals to drive student belonging and retention.
Why Work with Mentor Collective
+5.67% Retention
Average effect on year-over-year retention
+8.06% Sense of Belonging
Improvement in affirmative responses from start to end of program when mentorship pairings have 3+ conversations
Making an Impact on the First-Year Experience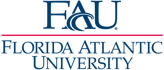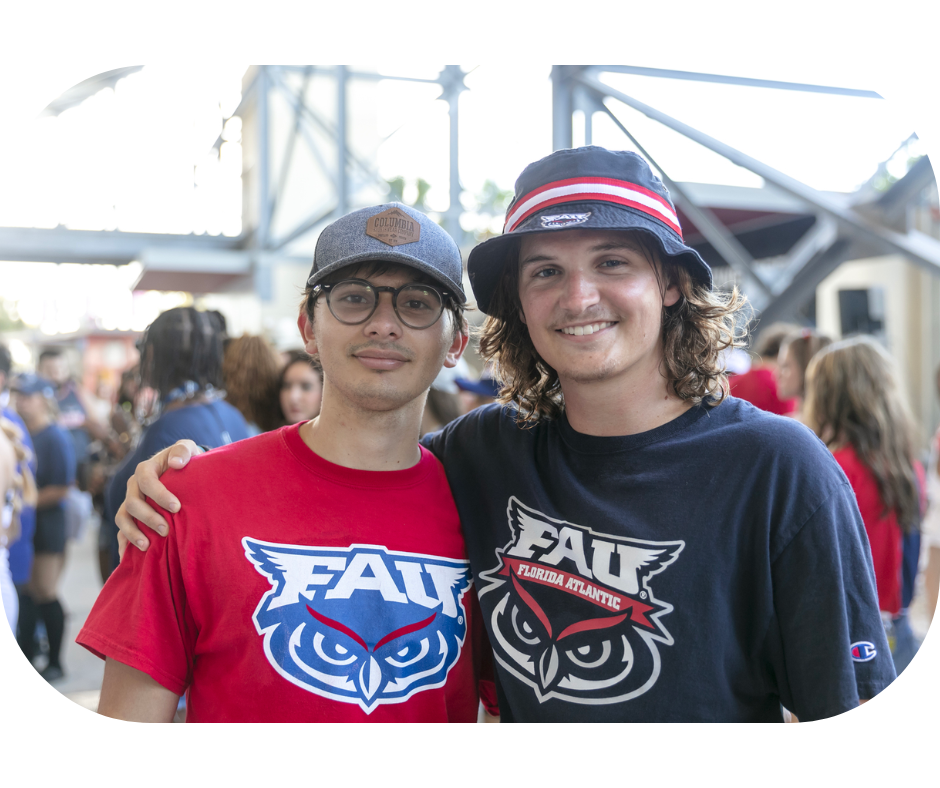 Florida Atlantic Increases Retention for Commuting Students & Men of Color
All populations persisted from fall to spring at higher rates than peers who did not participate in the program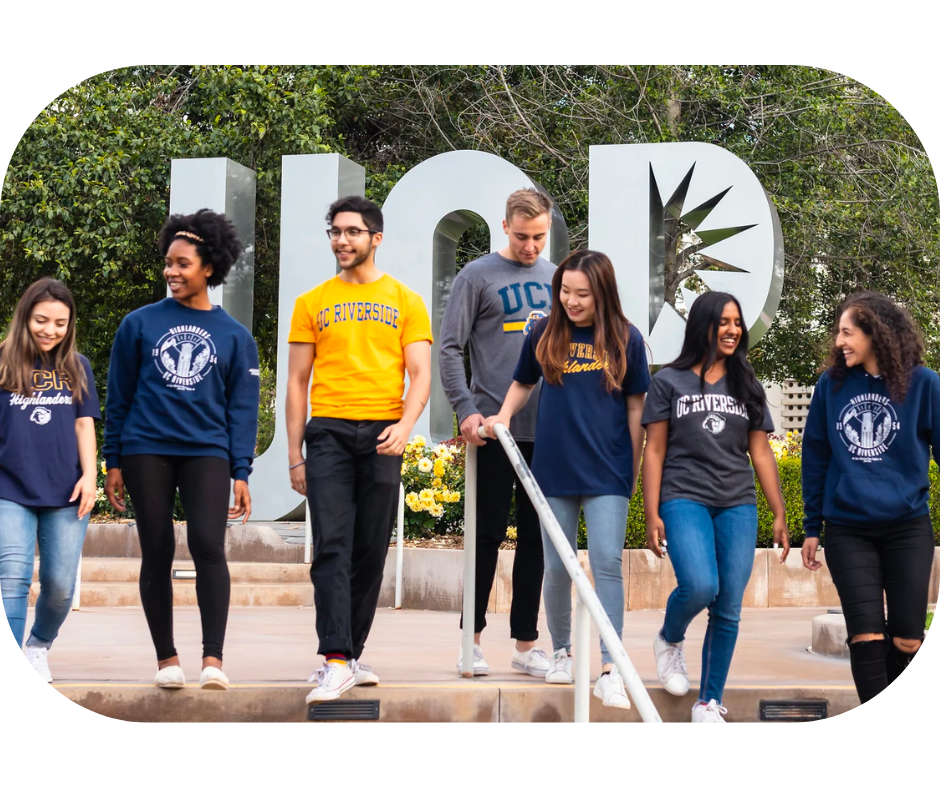 UC Riverside Increases First-Year & Transfer Student Retention
2.1 percent higher spring to fall persistence for first-year students and 5 percent higher for transfer students