Why Choose Our Career Readiness Programs
Career Decision
Self-Efficacy

Average effect across five programs
Career Development Outcomes

Improvement in affirmative responses from the start to end of program
Higher Education Partners

180+ Mentor Collective partners have achieved key outcomes with our mentoring programs
Relationships

, Not Profiles
Get students ready for the workforce >
Mentorships with active professionals help students explore career pathways, develop social capital, and build career-related skills.
Promote career decision self-efficacy >
Match students with mentors who share their major, interests, or life experiences.
Extend the reach of the career center >
Mentors encourage student engagement with Career Center programming and resources.
Strengthen alumni & corporate relations >
Inspire future investment and enhance the institution's reputation as a source of promising talent.
- Associate Dean of Student Affairs
Mentorship and professional development go hand in hand. As soon as [students] step on campus their professional journey and ability to start networking starts. Having a program like this and engaging our alumni really made sense."
- Dean of College of Business and Economics
We have a fabulous group of very proud alumni who really are excited to reach back and lift up the next generation…mentoring really facilitates the strong professional connections and connectedness to a network for our students, and so it's an important part of what we do."
Develop Critical Workforce Skills
Professional mentors help students explore career paths, build their networks, and identify relevant employment opportunities. Mentor Collective programs include curriculum that fosters skills such as growth mindset, public speaking, and navigating workplace dynamics.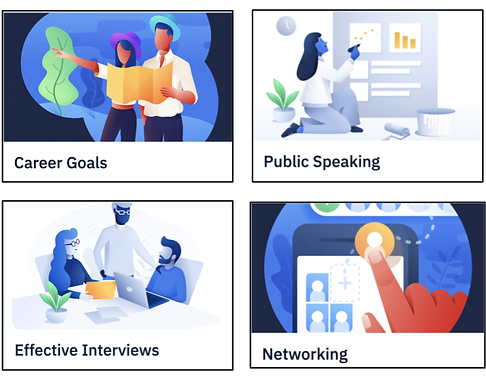 Build Confidence for the Job Search
Students, especially those from historically underserved backgrounds, benefit from a mentor who shares their career interests and life experiences. Mentor Collective's matching algorithm emphasizes the criteria students consider most important in a mentor to ensure a strong fit. Once matched, pairs use role-playing activities to practice networking and interviewing.
Extend the Reach of the Career Center
Leverage insights from mentoring conversations to direct students to pertinent Career Center resources, and plan and promote workshops and events based on student interests. Mentors can also advise staff of student concerns about finding a job or internship, or on connecting their coursework with a career.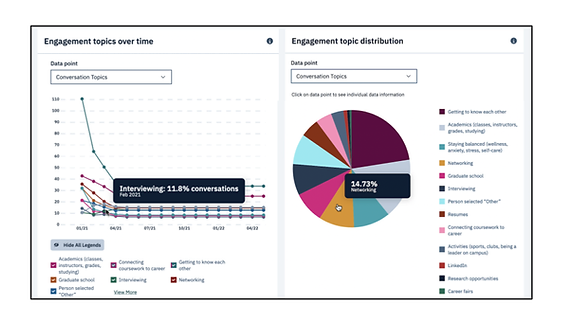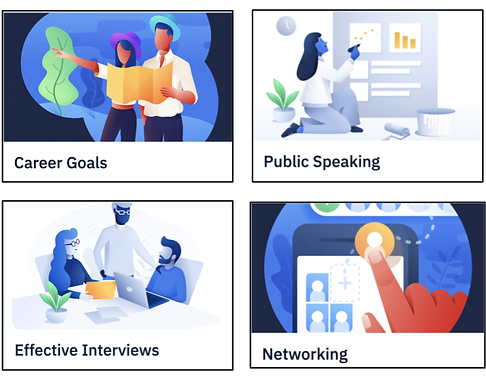 Attract Investment through Mutually Rewarding Relationships
Pair alumni and industry mentors with students interested in their professional experience, industry knowledge, and network connections. Mentorship offers alumni a non-monetary way to give back to their alma mater and provides employers an opportunity to attract promising talent.