Create a Culture of Connection
Address the loneliness epidemic by helping students build community, strengthen resilience, form relationships, and develop help-seeking behaviors.
+8.06% Sense of Belonging
Improvement in affirmative responses from the start to end of program
80 Dimensions of Identity
Matching considerations when students enroll in a Mentor Collective program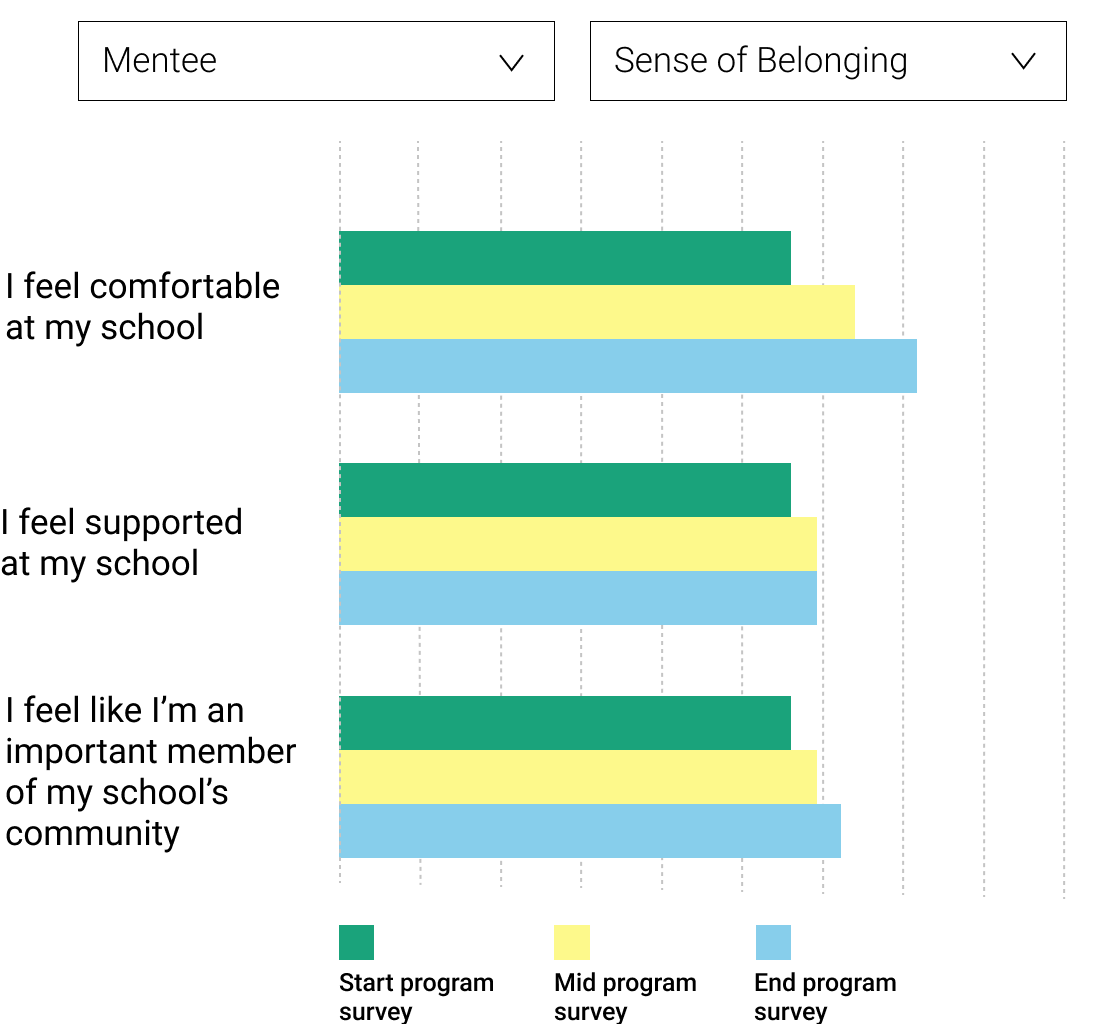 Gain Actionable Insights into Student Belonging
Our research-backed surveys measure your students' sense of belonging throughout the year. Get alerted to students with low belonging and intervene while you still have time to change a student's trajectory.
Peer-to-Peer Care Management
Knowing when to act matters. Through our peer mentoring platform, you can identify barriers to success and act intentionally without added administrative burden.
Scale Connection
Give students agency with matching surveys accounting for 80+ dimensions of identity
Administrative Support
Launch your mentorship program obstacle-free with a team of experts ready to do the heavy lifting
On-Demand Resources
Engage students year round with custom reminders and surveys delivered via text message
Inform Action
Uncover how you can better serve specific student cohorts with personalized student-challenge data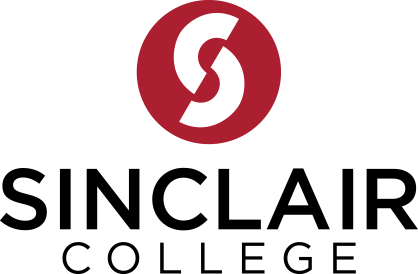 "Students have shared that they are having more challenges in recent years, and we hope the peer connections made through Mentor Collective can support students' social and emotional needs and support more rich and real-time referrals. We know there are growing challenges with student mental wellness, and social connectedness is an important part of student mental health. Mentor Collective is one important piece of the support offered."
Karla Knepper, Director of Academic Advising, Sinclair Community College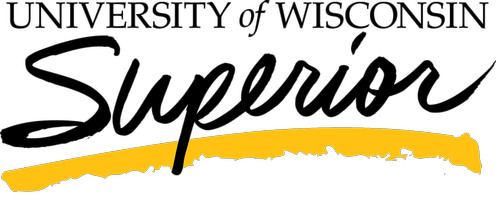 "We're trying to turn a beautiful bag of marbles into a string of pearls…On most of our campuses, we have centers. We have places for students to go and get help, but they operate as singular beautiful marbles. They're not necessarily intentionally integrated with each other and they are not connected to a pathway where students can find them. That's part of the attractiveness of Mentor Collective is that students can help students find the marble that may suit their needs."
Maria Cuzzo, Provost/Vice Chancellor of Academic Affairs, University of Wisconsin-Superior
Using Mentor Collective to Foster Sense of Belonging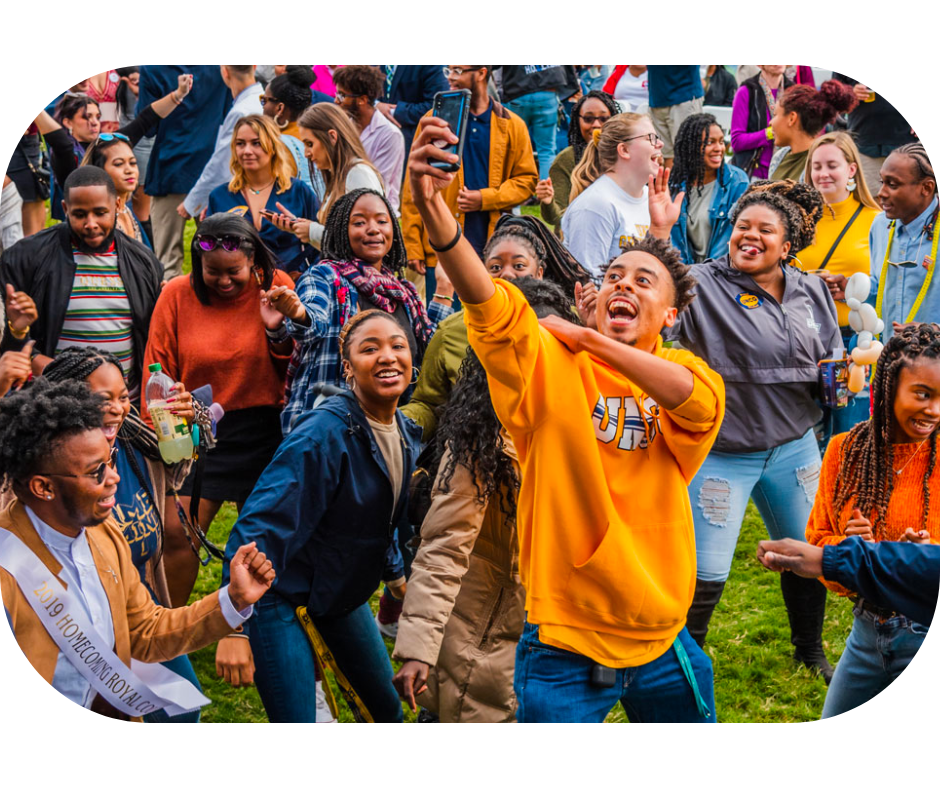 University of North Carolina - Greensboro Increases Sense of Belonging for Transfer Students
Transfer2Transfer peer mentorship program scales to serve one-third of the school's transfer population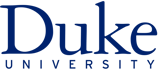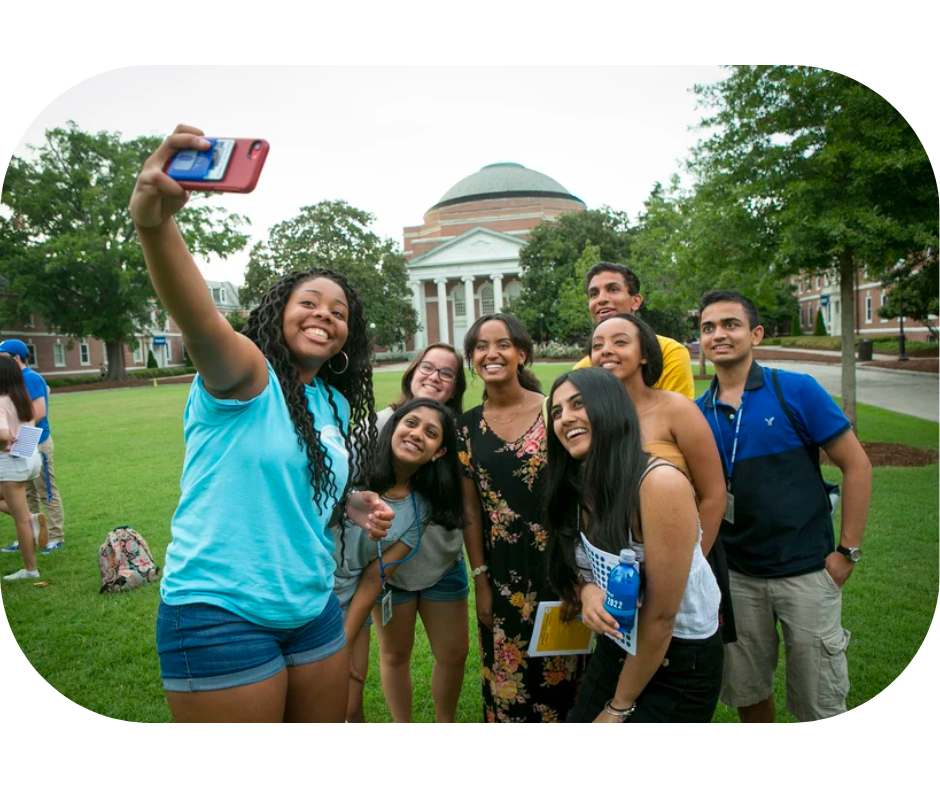 How Duke University Supports FGLI Students
Learn how the DukeLIFE program supports first-generation and low-income students through scalable and identity-conscious peer mentorship

Onondaga Community College Fosters Belonging & Culture of Care with Peer Mentorship
Peer and alumni mentorship increases sense of belonging & academic self-efficacy for diverse student community