No Two Student Experiences Are Alike
Gain unique insight into the student experience through authentic peer connections and conversations.

Mentor Collective provides colleges & universities with ability to launch, manage, and assess peer and alumni mentorship initiatives at scale.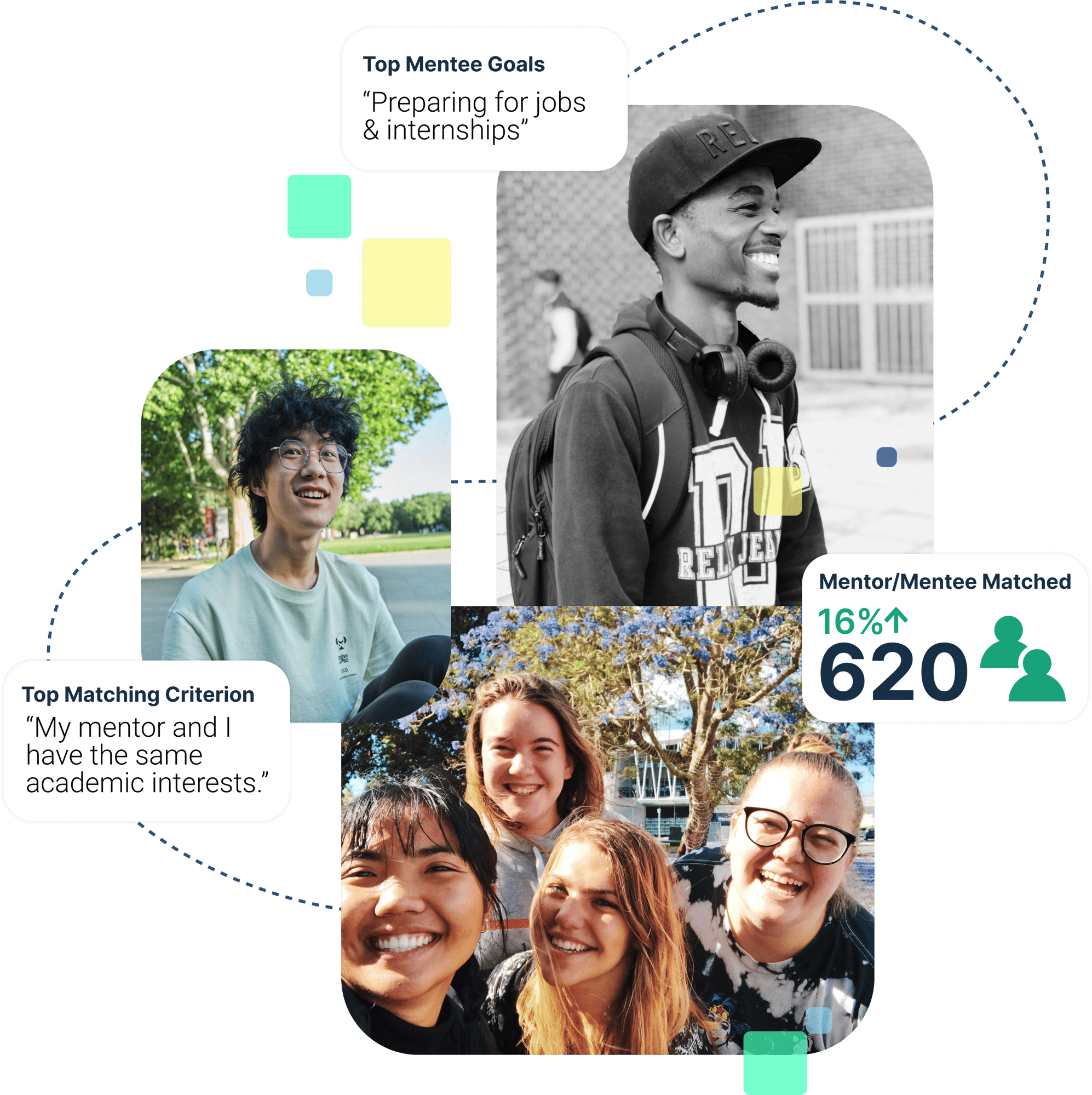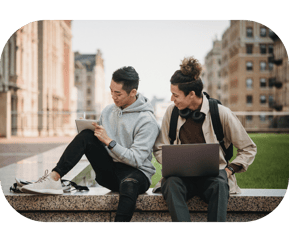 250,000+
Mentorships Formed Across All Mentor Collective Programs

"We wanted to see that this was giving us a return on our investment… For freshmen, we did see a 1.3% higher retention rate of the students who were participating versus those who were not participating in the program. When they moved on from winter to the spring term, that was 1.4% higher, and returning from spring to the next year in fall it was a 2.1% higher rate for those that were mentored versus those that were not. If you look at our transfer students, those numbers were even more pronounced: it was a 4.1% term-the-term retention increase and a 5% spring to the next fall retention increase."
Dr. Tom Dickinson, FMR Assistant Vice Provost of Undergraduate Education, University of California, Riverside

"We began [our mentorship program with Mentor Collective with] first with Pell-eligible, first-time, first-year students in 2021 allowing them to opt-in…Then in 2022, we extended this opportunity to all first-time, first-year students. We are now beginning to track the cohorts, and we're seeing the impacts on retention."
Katherine Kantardjieff, Provost and Vice President for Academic Affairs, California State University, Monterey Bay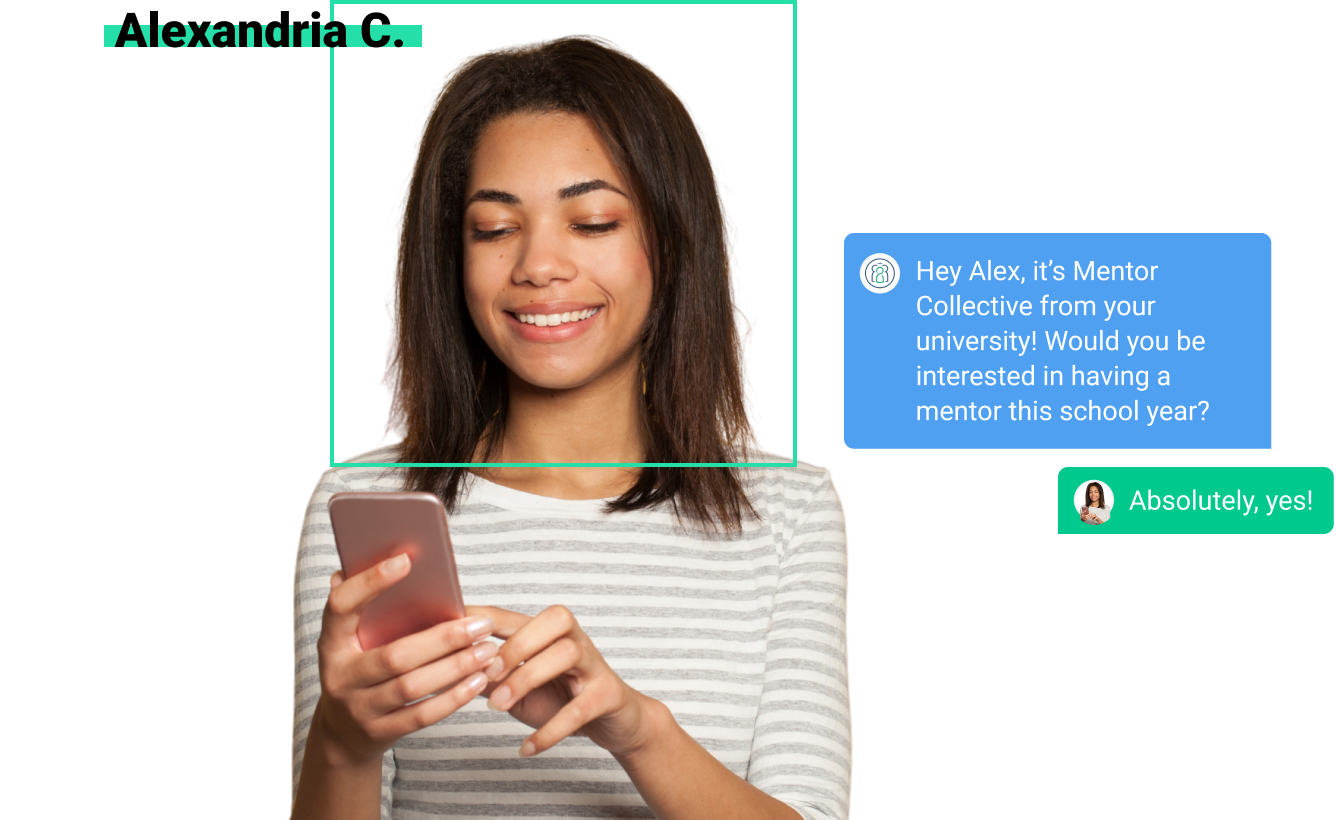 From Traditional to Transformational
Give every student the mentor they need to thrive on your campus by providing personalized support across the student lifecycle—from admission to graduation.
Address Student Wellbeing
Today's college students are stressed. A trained mentor can help relieve pressure on students by providing easy-access to campus resources. It helps to know someone else has walked in your shoes, and succeeded.

Sense of Belonging
Improvement in affirmative responses for mentorship pairings that have at least 3 conversations

Retention
Average increase in percentage points across 784 students

Melt
Average decrease in propensity to melt across 2,520 students