Ensure Admitted Students Enroll and Persist
Prevent students from getting lost in the admissions-to-advising handover by connecting students with peer mentors to help them prepare to start class.
+62% Deposit
Average deposit rate of admitted students who exchange more than 8 SMS with a peer mentor
-30% Melt
Average effect on melt reduction across five partner institutions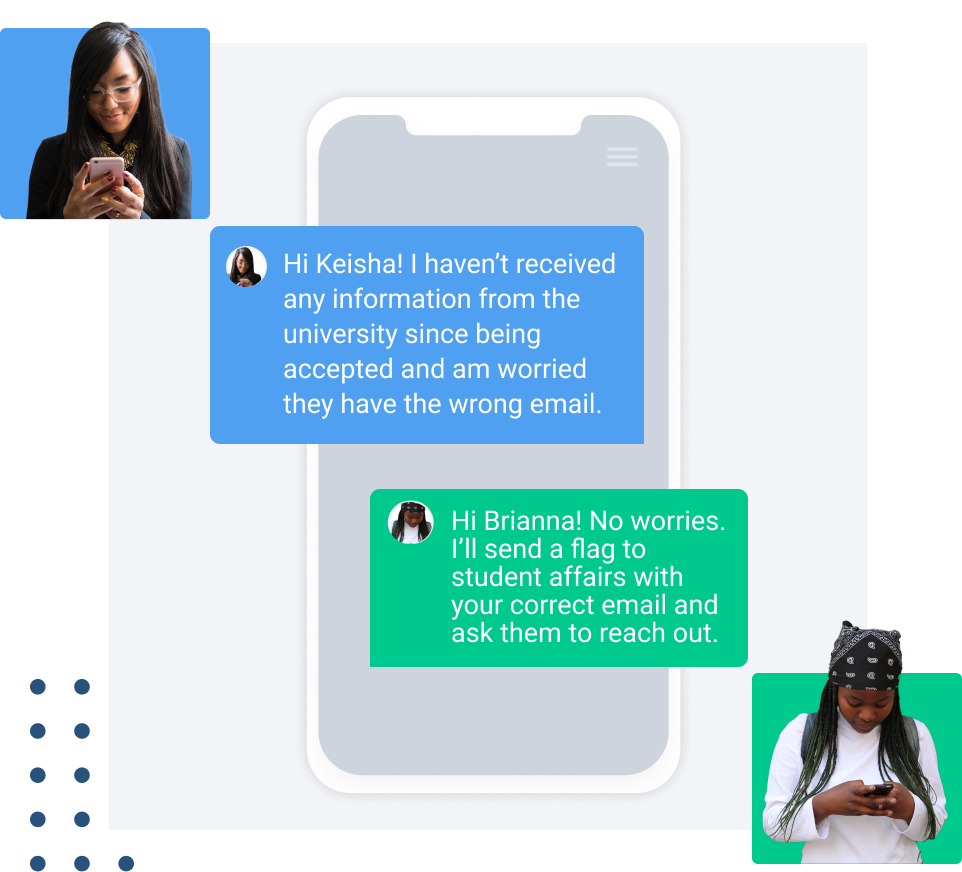 Resources In-Hand & On-Demand
College students spend an average of 94 minutes per day texting. Mentor Collective integrates this native behavior into peer mentorship programs to reach more students, increase participation, and engage students with configurable reminders and surveys throughout the student lifecycle.
Simplify Onboarding
Empower students with the advice they need to enroll, register for classes, and navigate higher education
Build Belonging
Make every student feel like part of your institution before day one with a relevant peer mentor
Support at Scale
Connect students with vital information and resources without adding to administrative workload
Increase Access
Support a diverse incoming class with student-driven matching and configurable program design

"I was looking at schools about 30 years ago. I don't know what the student experience is like. It's hard for me to say having worked in higher education for over 20 years, but I have to accept that. I have to let my students do it for me. That's why we have Mentor Collective. That's why the Molloy Mentor exists. They are that bridge to that student experience."
Steve Ostendorff, Dean of Admissions, Molloy University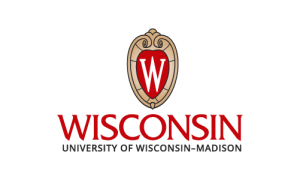 "Being able to provide immediate support before a situation is elevated to need a crisis response is important, the other piece of it is being able to tell the story of what our students are experiencing. 'Student with higher financial need' is not a visible identity. In order for us to better serve that group from an enrollment and financial aid perspective, we have to be aware of what they're facing to be effective advocates."
Justin Mumford, Assistant Director for Student
Engagement at University of Wisconsin, Madison
Using Mentor Collective to Support Admissions