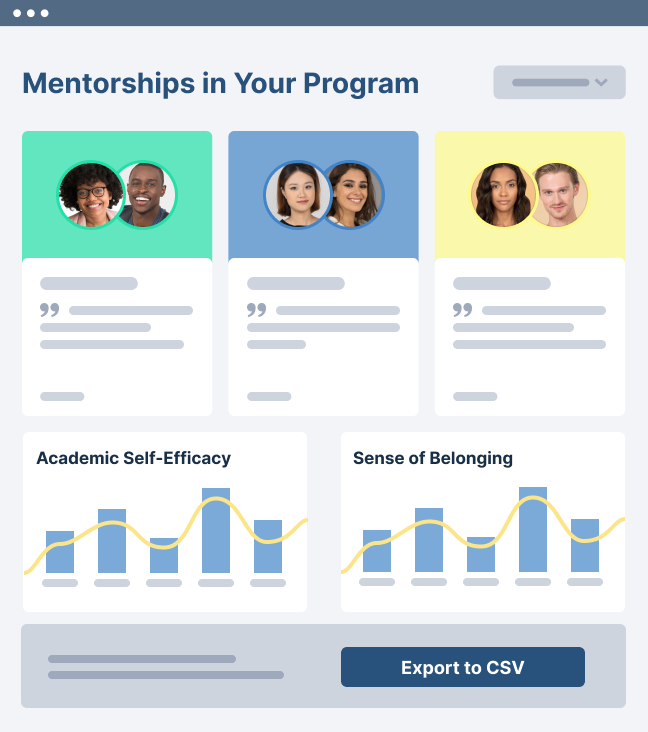 Transfer Pathways Are Not Linear
Administrative twists and turns in the transfer process leave students mentally drained amid their studies, a phenomenon known as "Transfer Shock".
Mentor Collective helps get transfer students critical navigational guidance via trained peer mentors while collecting and analyzing data to improve their student experience in real-time.
Building a Transfer Receptive Culture
Part of a strong and sustained commitment to transfer student success means acknowledging that higher education has to become more transfer student-ready.
Peer mentoring leverages your best asset—your students—to provide personalized support throughout the student journey.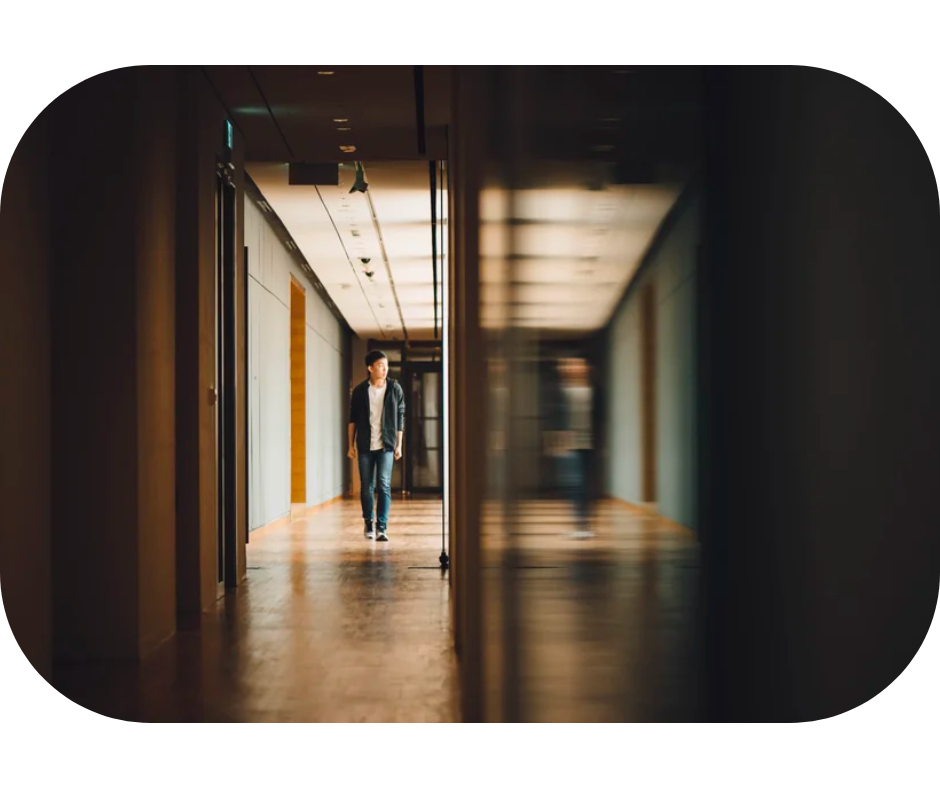 Understand the Intersectionality of Transfer Student Identity
Empower your administrators to gain deeper insight into the transfer student experience.
With 80+ identifiers on the Mentor Collective matching survey and conversation logs between mentors and mentees, you learn what's most important to your students and the roadblocks they face.
Increasing Resource Utilization at University of North Carolina, Greensboro
Mentor Collective supported UNCG with design and scale of the Transfer2Transfer peer mentorship program. Offering incoming transfer students with a relevant peer mentor that previously transferred into the institution, the program serves more than one-third of the university's transfer student population.

Increase in Fall-to-Fall Retention

Transfer Students Using Academic Support Services

Transfer Students Accessing Wellbeing Support Services