University of West Florida Significantly Improves Retention with Addition of Purposeful Peer Mentorship
The University of West Florida's College of Education and Professional Studies designed a multi-pronged mentorship model, dubbed Surround & Support, with purposeful faculty mentors, professional academic advising and near peer mentorship. By the second year of the program, mentored students were retained 83% of the time, while non-mentored students retained only 69% of the time.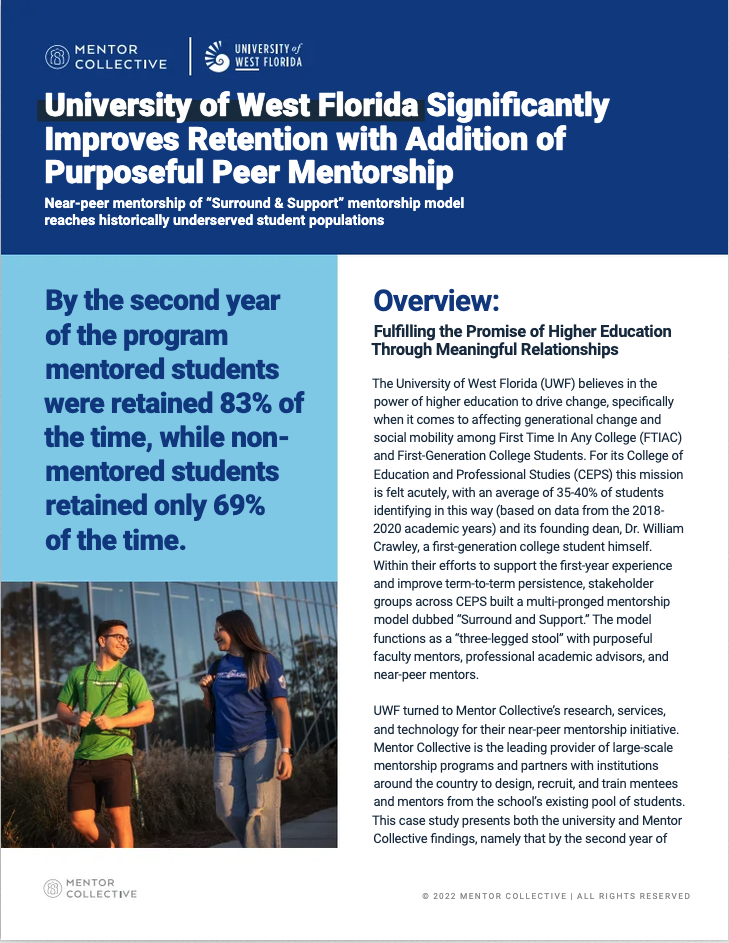 "Mentoring doesn't have to be complicated. Good mentors mostly listen to questions, serving as a sounding board, sharing their own thinking, often challenging and encouraging their mentee. And while the mentee often gleans new insights from these conversations, the mentor often also enjoys the opportunity to give back."
Dr. William Crawley
Founding Dean, College of Education and Professional Studies