Intentional Design
Mentor Collective's approach to design is backed by science and focuses on enhancing how you recruit, train, match, engage and assess.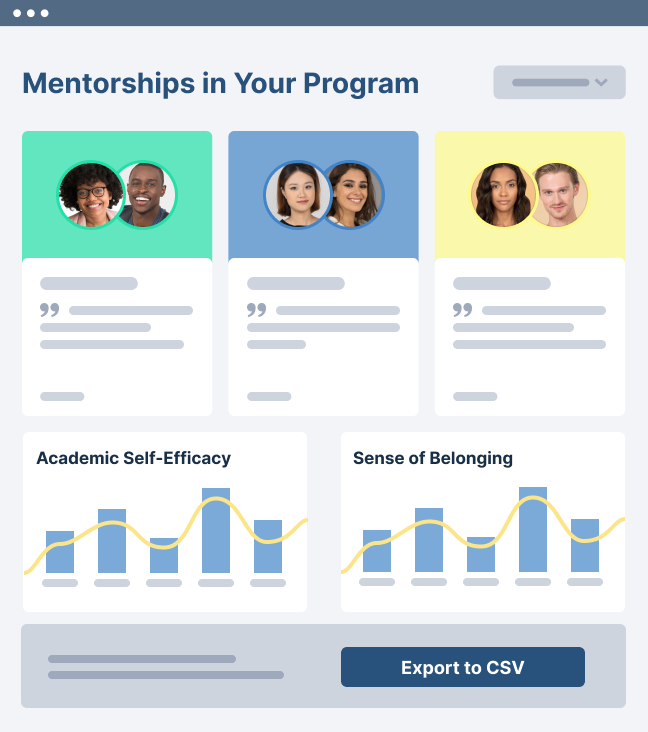 Program Design
Never Stops
Effective initiatives are regularly iterated and improved upon.
Our platform gets better with every self-reported mentorship interaction – from flags and conversations that show what students need on an individual and aggregate level to surveys that offer insight into how students feel about academics and the institution throughout the year.
Solutions for Every Student Population
Our platform is engineered to help you understand the identities and needs of every student. See how we make an impact at the individual and institutional level.