Matching at Mentor Collective
Mentor Collective's matching surveys take into account more than 80 dimensions of identity, affinity, and experience. Giving students the agency to choose what they want most in a mentor provides more meaningful interactions, increasing student engagement and the likelihood of positive student success outcomes.
Insights Gained from 287,000+ Mentorships, Configured to Your Program
Our matching surveys are taken by both mentees and mentors and are unique to your specific goals.
During this process, mentees also select goals from a pre-defined list to further enrich their experience and help their mentors identify and provide critical resources.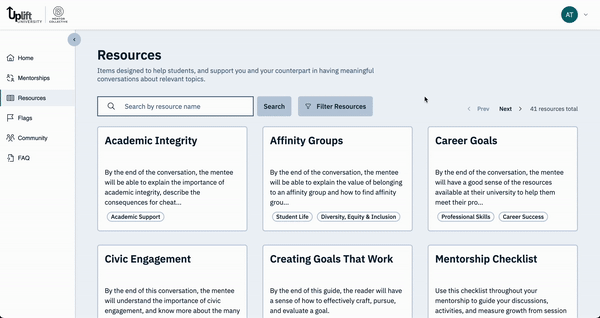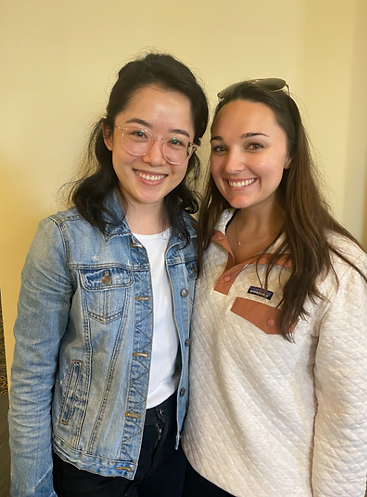 Pictured: Actual Mentor Collective mentorship pairing
Research-Driven Matching
Our proprietary matching algorithm allows every participant to receive their best possible mentorship match – whether they're the first or 100th person to sign up. That means administrators can accept new participants on a rolling basis or predefined times of the year depending on what works best for their targeted student cohorts.
You'll work directly with your Mentor Collective team to decide how many mentees a mentor can manage and how often you recruit new participants.
Amplify Mentor-Mentee Engagement With Email & SMS
Mentor Collective's texting line seamlessly connects mentorship pairs without having to exchange personal phone numbers and our text chatbot sends mentees and mentors important reminders.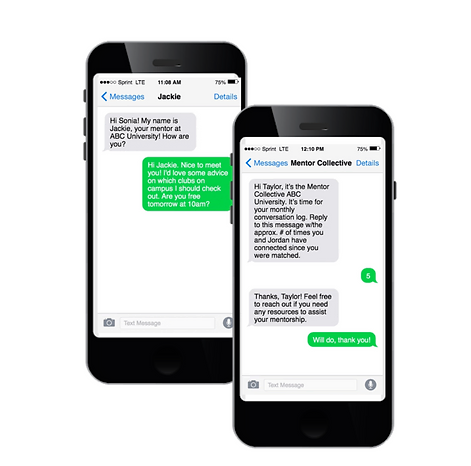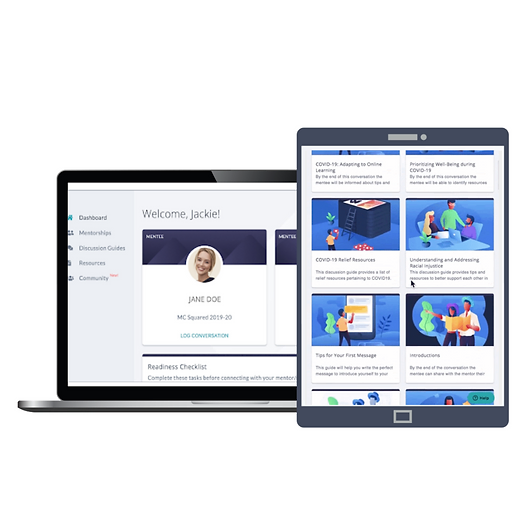 Engagement Hub
Accessible by any device, the Mentor Collective app equips mentees and mentors with what they need to:
Learn more about each other and form deeper connections

Access resources such as discussion guides

Connect with our mentorship community