Mentorship, Engagement, and Fall to Spring Retention
Mentor Collective recruits, matches, trains, and supports tens of thousands of undergraduate and graduate students every year. Our technology and service combines established best practices with structured curricula and tested nudges to help students create meaningful relationships. This new white paper explores the connections between peer mentoring, intrapair engagement, and term-to-term persistence for the 2020-21 academic year.

Read this white paper to find out:
- How mentorship builds sense of belonging among undergraduate students

- How mentorship and sense of belonging can help a student persist through their crucial first year of college

- How mentored students were 30% more likely to persist from term to term than their non-mentored peers

- How just three conversations with a mentor makes a student significantly more likely to persist.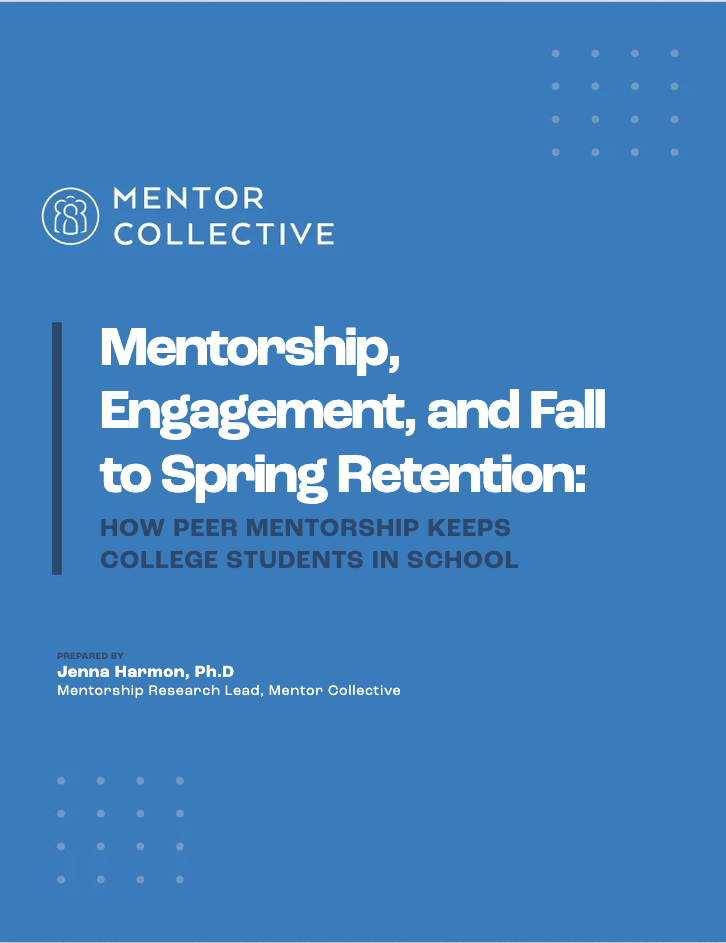 "Regardless of students' backgrounds, low first-year retention rates coupled with the rising cost of attending college means students are leaving their studies with mountains of debt and no degree."