Higher education leaders are increasingly evaluated by their ability to move the needle on student success outcomes. With the enrollment cliff fast approaching and the American public well aware of the gaping equity gaps in higher education, few institutions continue to believe that retention can be solved by Student Affairs offices alone.
"Student success really is everyone's job," said Dr Cuzzo, Provost/Vice Chancellor of Academic Affairs, University of Wisconsin-Superior. The reasons students stop out or drop out are varied and complex as students themselves. While there are no silver bullets to solving retention, there are strategies that universities and colleges have successfully employed to increase student success outcomes.
Adopt an Identity-Conscious Student Success Strategy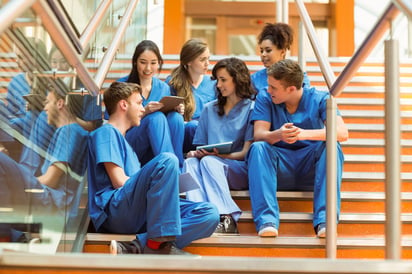 In almost any college classroom today (virtually or in-person ), you are likely to encounter a more diverse group of students than the generation before them. While many institutions rightly want to celebrate the increased diversity within their student body, only 8% of institutions in higher education today enroll, retain and graduate students from historically underrepresented backgrounds at equitable rates to the general US population. (Ellsworth et al., 2022).
This means that at 92% of higher education institutions across the country, first-generation college students, students of color, and students from low-income families, are dropping out at higher rates than their more privileged peers. Many of these students will leave college with some credit, no degree, and in debt.
An identity-neutral approach to student success is at best ineffective and at worst harmful. Institutions looking to build an identity-conscious strategy must design programs and services from the ground up with students' intersectional identities in mind, looking to the data to guide their decision-making and evaluate the impact of initiatives on critical student success metrics such as yearly persistence and timely graduation rates. (Pendakur, 2016)
Onboard Students to Your Institution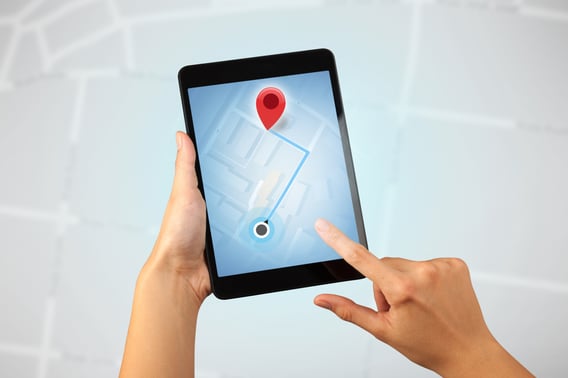 Advisors, professors, and institutional leaders are often left confused when a student suddenly stops coming to class and drops out. If the student agrees to an exit interview, they will often cite financial or academic struggles as the reason for stopping their education. Faculty and staff are often left frustrated as they know there were resources available that could have helped the student, but now it's too late and the student is gone.
Resources only work if students are confident enough to access them. The hidden curriculum of higher education is a well-known barrier to first-generation college students' success. Even students who aren't the first in their families to attend college may need help navigating higher education, a lot has changed in the twenty-something years since their parents went!
Colleges and universities need to onboard their students to the plethora of resources available to support their academic, financial, social and emotional needs. A one-day orientation or a few online videos won't ensure every student knows where to get help when they need it, and feels confident asking for support.
Buddy programs, more commonly thought of as peer mentoring programs in higher education, have long been effective in helping acclimate people to a new environment. Many universities overlook their transfer students, in particular, when thinking about onboarding new students, although transfer students have been shown to benefit the most from having intentional peer mentorship.
Listen to Your Students to Remove Barriers to Student Success
Most students can't relate to college leaders.
"I was looking at schools about 30 years ago. I don't know what the student experience is like. It's hard for me to say having worked in higher education for over 20 years, but I have to accept that. I have to let my students do it for me." – Stephen Ostendorff, Dean of Admissions, Molloy University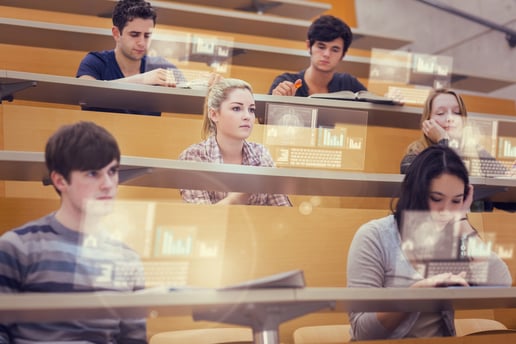 Dean Ostendorff at Molloy University was brave enough to voice what many higher education leaders know all too well: things have changed and they don't reflect the majority of the students they serve.
Higher education leaders need to gather feedback from students to identify the actual barriers to their success, not the barriers that a professor, advisor, or an algorithm decides they are facing. But how do you get your students to open up to you when 70% of students feel most comfortable sharing their true feelings with peers?
Truthfully, you don't. Because, you can't. Students are always going to trust each other more than they trust staff. Higher education institutions need to find ways to deploy students to gain insights into the real struggles students face and facilitate safe ways for that feedback to be shared back to leadership. For Molloy University, peer mentors are a critical part of that strategy.
"That's why we have Mentor Collective. That's why the Molloy Mentor exists. They are that bridge to the student experience." – Stephen Ostendorff, Dean of Admissions, Molloy University