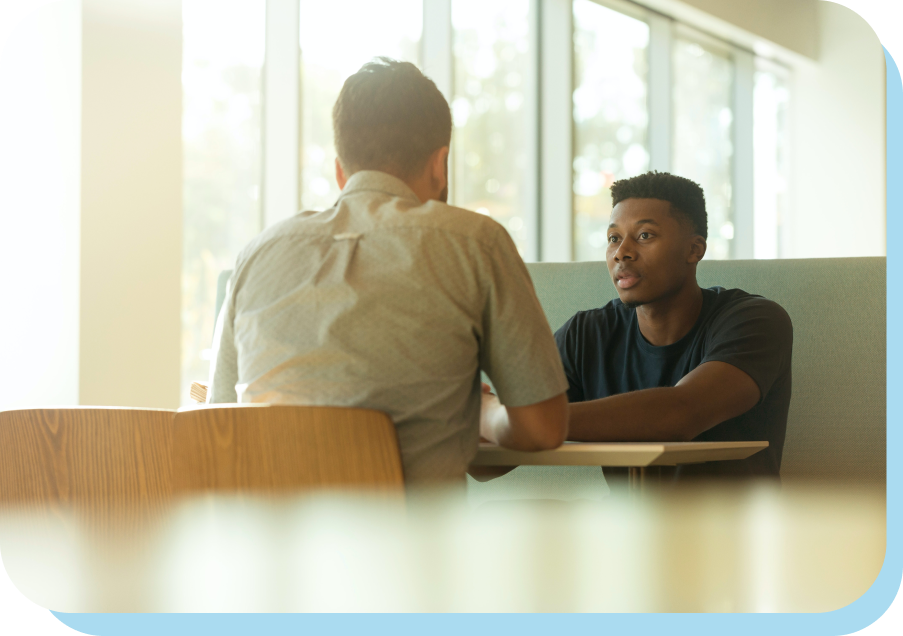 Sign up to be a mentor—you choose your level of involvement!
Connect with a current student who shares a familiar course of study, interests, life experience, or aspiration in ways that work for both of you—whether it's video chatting, texting, meeting for coffee, or a combination.
Common discussion topics include:
Academic success

Work-school-life balance

Career

Personal growth
Mentor Responsibilities
How can you best support your mentees? Watch this short video and see how you can make the most out of being a mentor.
Frequently Asked Questions
How long do the mentorships last?
Technically, one academic year, however we encourage you to remain in contact beyond this if you develop a strong relationship with your mentee.
Are mentors paid?
Most programs utilize volunteer mentors, but check with your program to learn about paid mentoring opportunities. Whichever opportunities your program provides, we welcome (and encourage) you to include your experience as a mentor on LinkedIn or your resume. As a mentor, you have the chance to develop strong leadership and communication skills.
What if I only want to participate for one semester?
That's fine! You always have the option to adjust your involvement. Email help@mentorcollective.org if you want to opt out of the program, reduce the number of students you are supporting, increase the number of students you are supporting, or if you have questions.
How many mentees do mentors work with?
Mentors can take any number of mentees they are interested in. Most mentors take somewhere between 2 and 5 mentees at a time. The most important thing is that you do what feels right for you.
How much time do mentors need to commit?
After you register, there are a couple of next steps:

– Fill out a brief matching survey that tells us about you and your preferences (5-10 minutes)

– Complete your mentor training that goes over the basics of Mentor Collective and being an effective mentor (45 minutes)

After those steps, you and your mentee can determine together what timing works best for you. You will be expected to speak with your mentee once a month, but anything more than that is up to both of you. Most mentors spend between 1 and 3 hours a month per mentee.
What counts as a "conversation"?
Throughout your mentorship, we ask you and your mentee(s) to log your conversations on our website or through our automated texts. But what counts as a conversation? It can be:

– 1 phone call

– 1 videochat session

– 1 email exchange

– 1 in-person "interaction" (grabbing coffee, spending 10 minutes talking before class, etc.)

– 2+ text messages exchanged within 1 day

If in doubt, please don't hesitate to ask us at help@mentorcollective.org. Logging conversations helps your program administrator(s) gauge whether the program is helping students, and how to help them better!
What if I have a serious concern about my mentee's physical or mental health?
We take concerns like these very seriously. As a mentor, you will have different opportunities for sharing a concern like this with us.

While reporting conversations on the MC website, you can indicate any concern you have about your mentee (or that your mentee needs extra support), as well as through monthly texts we send you.

Once you let us know about a serious concern, we send your concern to a point person in your program who can reach out to your mentee and provide extra resources and support.
What do I get out of the program?
Aside from developing leadership skills, you'll receive a LinkedIn trained mentor certification that you can also add to your resume. You'll be a part of a community of mentors in programs across the country, have access to Mentor Office Hours where you can ask questions and share ideas with other mentors, and you'll have the opportunity to attend exclusive mentorship events.
Tour the Dashboard
Get to know the Mentor Collective Mentor Dashboard.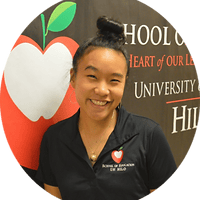 Megan
Mentor at the University of Hawaii, Hilo
I'm volunteering to be a mentor because I was fortunate to have great mentors that helped me throughout my undergrad career. I'm actually back at UHH working on my Master's degree in Teaching so this is a great opportunity to work with students who are still figuring out what path they may want to take. I know the struggle of undergrad as well as the rewards so I'll be able to understand what my mentee may be going through."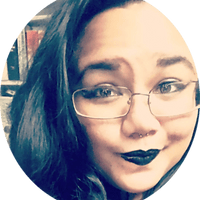 Ciarra-Lynn
Mentor at the University of Hawaii, Hilo
I am primarily volunteering as a mentor because connecting and educating younger students builds a stronger overall student body.... [My mentee] has definitely taught me to kind of slow down and prioritize my work.... [his] approach to studying and prioritizing is something I'm hoping to adopt myself."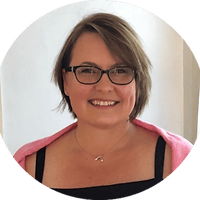 MJ Billings-Grein
Mentor at Northeastern University College of Professional Studies
I'm always eager to share my personal experiences as an adult student and share some insights and tips to help someone keep organized while managing school / family and work."